Looking for a career in the coffee business? Checkout all of our open positions and contact us if you're interested!
Description:
As a barista it will be your responsibility to take accurate orders, provide precisely crafted beverages, comply with health and safety guidelines and support excellent customer service. In addition to these tasks a barista must be able to work as a team, multitask, and maintain a high level of professionalism.
Qualifications: 
1. Must be 16 years old
2. Flexibility to work early mornings, evenings and weekends
3. Good attention to detail
4. Maintain professionalism in terms of appearance and approach
5. Reliability
6. Commitment to customer service
7. Comfortable handling cash and using a POS system
If you're interested, please email your resume to Coff33@Coff33.co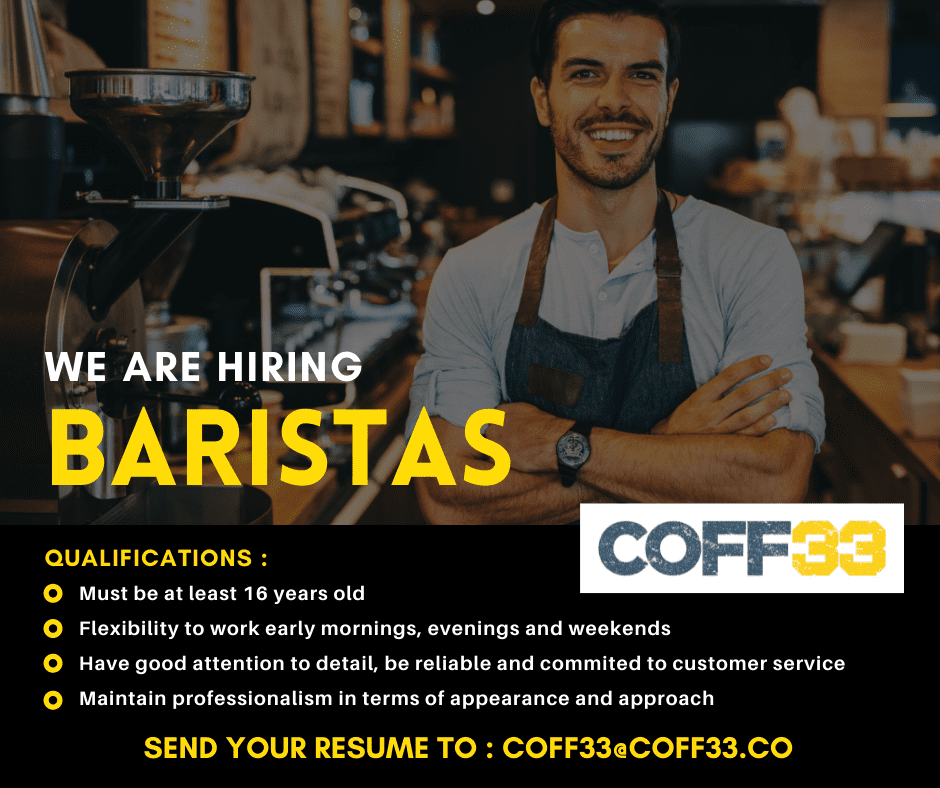 Come In & Hang Out! We'd Love to Meet You!